By now I am sure you have heard of Rainbow Loom. It is all the craze these days. Today we are going to show you how to make a rainbow loom inverted fishtail bracelet. These bracelets are easy to make with a little bit of time and a few supplies.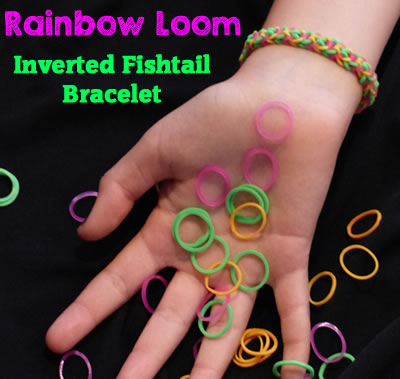 You will need:
*A Loom
*Rainbow Loom Rubber Bands
*A Rainbow Loom Pick
First, you will want to pick the colors of your bracelet. So, go find those Rainbow Loom rubber bands in the color of your choice. Now it's time to start making your bracelet. Watch as we construct our inverted fishtail bracelet.
We hope you enjoyed our video on how to make a rainbow loom bracelet. Comment on how much your kids love Rainbow Loom and if they have made some great projects.