Learn how to make a night light from an empty and clean EOS lip balm container. Recycle an empty EOS container into a fun and glowing night light!
Watch the DIY EOS Video Tutorial To Learn How:
DIY EOS – How To Make A Night Light From An EOS Container – Room Decor Idea (Craft and Project Idea)
Affiliate links are provided below for your convenience. You can see my full disclosure policy here.
Supplies Needed:
EOS Lip Balm Container

Lights – Find them HERE
or at Bed Bath & Beyond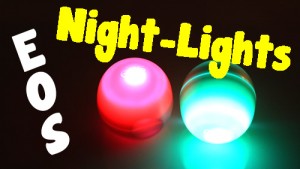 I hope you have fun with this DIY Project. If there is anything else you would like to see let me know in the comments – DIY Craft ideas, projects, etc.

KidPep is a participant in the Amazon Services LLC Associates Program, an affiliate advertising program designed to provide a means for sites to earn advertising fees by advertising and linking to amazon.com.