If you are looking for a different kind of treat then you will want to check out these maple, cinnamon and coconut oil cashews.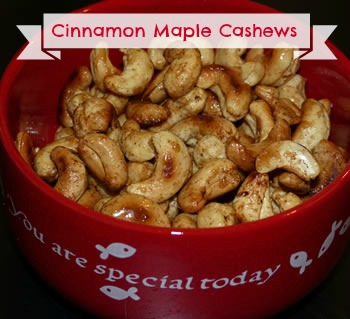 You will need 4 ingredients, the stove and oven. For the ingredients you will need coconut oil, cinnamon, maple syrup and raw cashews. Heat approx. 1 to 2 Tablespoons of coconut oil along with 3 to 4 Tablespoons of maple syrup on low to medium heat on the stove. While you are heating those 2 ingredients place cashews in oven on 350 for about 5 minutes. (Place on baking sheet with foil or parchment paper). When the cashews are done take them out place them in bowl and mix them with heated coconut oil and maple syrup sprinkle with cinnamon. Mix them up and place them back on baking sheet and bake for approx. 5 to 8 more minutes. Take them out and let them cool….then ENJOY!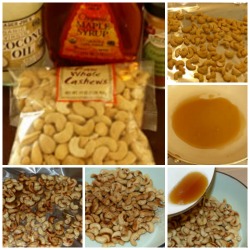 Find local kids cooking classes and lessons at KidPep. Also check out some great mommy blogs.