The little one's have been outside enjoying the nice weather and wanted to bring you their kids gardening ideas. They decided to plant a garden with their friends and neighborhood kids. They have done all the work and made this cute garden. Some of the things they planted: Strawberries, Mint, Peppers, Tomatoes, Corn, Cabbage, Radish, Carrots, Watermelon and Peas.  Sit back and relax as we bring you gardening for kids!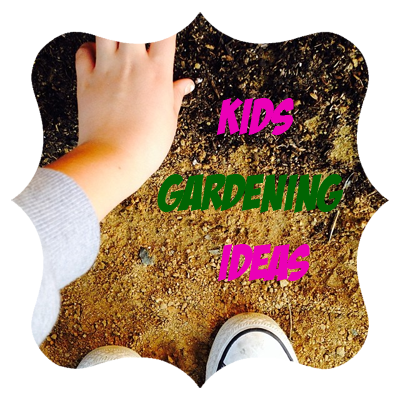 Children's Gardening Ideas
*If you don't have a watering tin then use an old bottle.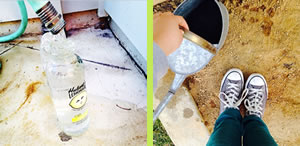 *Get good potting soil.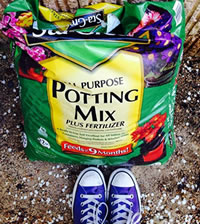 *Have all your gardening tools in one spot.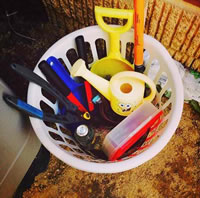 *Find the seeds, herbs and flowers you want to plant.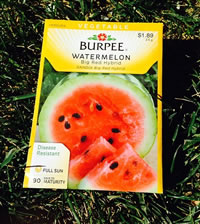 *Label your seeds with garden markers after your plant them.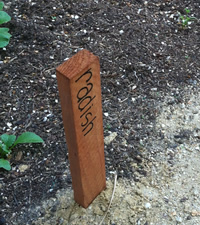 *Watch them grow. (Here are the carrots)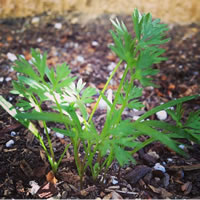 Now check out their herbs, vegetables, and flowers getting ready to grow.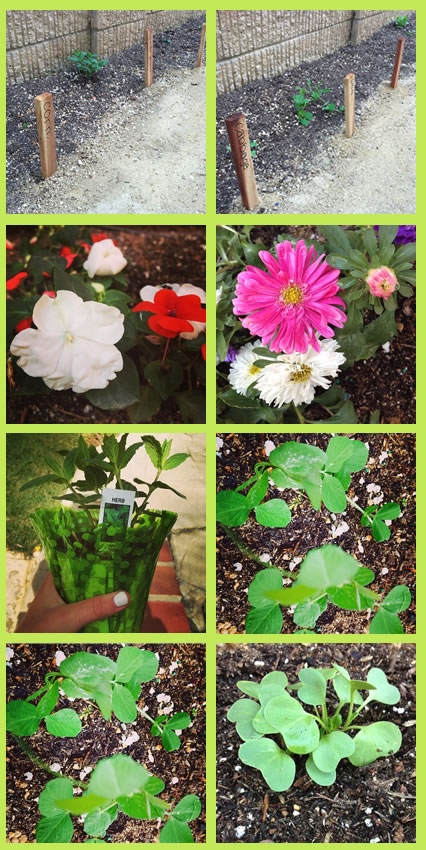 Encouraging your kids to plant a garden is good in many ways. It teaches them a sense of responsibility to care for the garden. It teaches them healthy eating habits by eating fresh fruits and vegetables. It gets them out in nature (ok the backyard) which is great because it's outdoors and not in front of the TV or computer. Getting kids in the garden also teaches them how seeds and flowers grow and how water, sun and soil are all part of the equation. Gardening is not only fun but also an educational activity for kids. It's going to be great to see all their healthy produce start growing and then they can enjoy eating the healthy food they have grown.  What kids gardening ideas do you have?  We would love to hear from you.  Happy Gardening with the kids!