Are you looking for a homemade pop tarts recipe? We have rounded up some of the best homemade pop tarts. Found some great pop tart flavors right here from Strawberry, Apple, Chocolate and more. Why buy pop tarts when you can make your own. Find some quick and easy recipes – you can find healthy recipes and some that are gluten free. Hopefully you can find a delicious pop tart recipe the whole family will enjoy! What is your favorite flavor pop tarts?
Strawberry Nutella Pop Tarts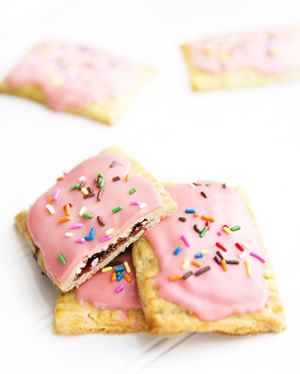 Combine Strawberry and Nutella together for these amazing and delicious pop tarts from Broma Bakery
Caramel Apple Pop Tarts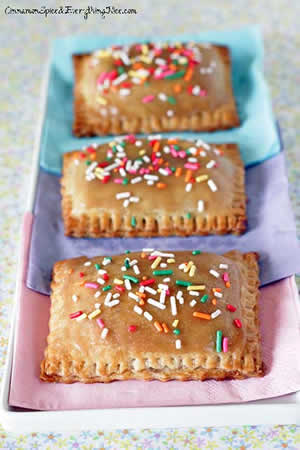 Check out these amazing homemade breakfast pop tarts from Cinnamon Spice & Everything Nice.
Homemade Apple Pie Pop Tarts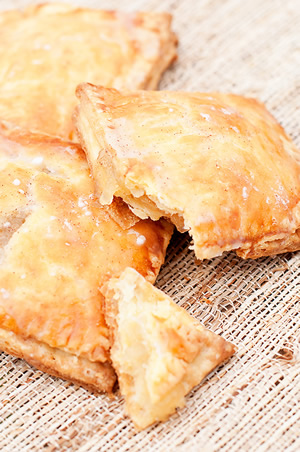 Buns In My Oven has whipped up some yummy breakfast treats with these apple pie pop tarts.
Homemade Chocolate Fudge Pop Tarts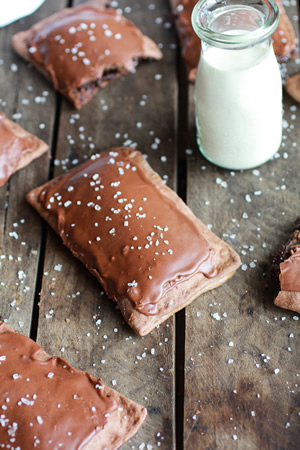 Do you have 30 minutes to prepare and 15 minutes to cook? If so, then you can have 12 delicious pop tarts. Find out how to prepare these at Half Baked Harvest.
Homemade Lemon Toaster Pastries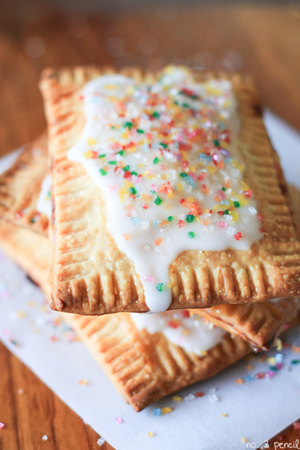 These lemon treats would make a great breakfast or dessert. Find out all the details at Tater Tots and Jello.
Healthy Homemade Pop Tarts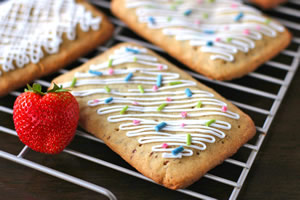 If you are looking for Healthy Homemade Pop Tarts that have no refined sugar free that are gluten free and vegan then you will want to take a look at these from Desserts With Benefits.
Gluten Free Fruit Pop Tarts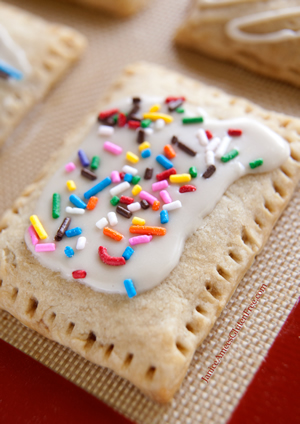 Janice Amee's Gluten Free has baked up some yummy fruit pop tarts. Go check them out!
Phyllo Raspberry Pop Tarts with Vanilla Glaze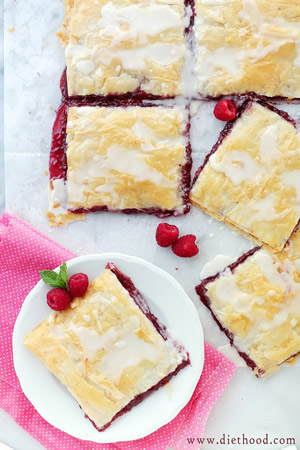 Make 8 quick pop tarts with this simple and easy recipe from Diethood. These take only 10 minutes to prepare and 15 minutes to cook.
How to Make Pop-Tarts at Home
Dessert Ideas – Just Add Sugar By POPSUGAR Girls' Guide
Next time you are looking for something different for breakfast – whip out one of these delicious pop tart recipes. Add some yum to your breakfast and get your morning started right!