Are the kids interested in sports? Are they showing an interest in a certain sport? These top 10 sports books for youth are great beginner books for the sports minded child. You will find sports books on: baseball, football, basketball and soccer. Check out some of the best sports books for kids that are easy to read and understand. Get them active and get them reading.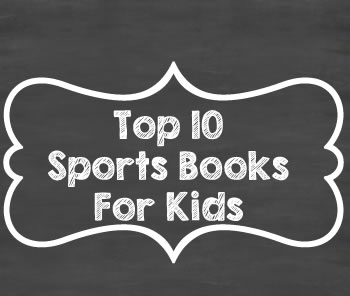 Goodnight Baseball

Michael Dahl is the Author & Christina E. Forshay is the Illustrator – Suitable for ages 4 to 7
The Berenstain Bears Go Out for the Team

Authors Stan & Jan Berenstain – Great for ages 4 to 8
The Fenway Foul-up

David A. Kelly Author & Mark Meyers Illustrator – Ages 6 to 9
Flat Stanley at Bat

Jeff Brown Author & Macky Pamintuan Illustrator – Ages 4 to 8
Babe Ruth Saves Baseball!

Frank Murphy Author & Richard Walz Illustrator – Ages 5 to 8
The Littlest Leaguer

Syd Hoff Author & Illustrator – Ages 4 to 8
My Basketball Book

Gail Gibbons Author & Illustrator – Ages 4 to 8
Salt in His Shoes: Michael Jordan in Pursuit of a Dream

Deloris & Roslyn M. Jordan Authors Kadir Nelson Illustrator – Ages 4 to 8
Family Huddle

Authors – Peyton Manning, Eli Manning, Archie Manning & Jim Madsen Illustrator – Ages 4 to 8
Soccer 'Cats: The Captain Contest

Matt Christopher Author & Jimmy Holder Artist – Ages 1 to 4

KidPep is a participant in the Amazon Services LLC Associates Program, an affiliate advertising program designed to provide a means for sites to earn advertising fees by advertising and linking to amazon.com.