Thanksgiving is a great time of year. Lots of food, family and fun. These teepee cupcake cones are a great idea for the kids Thanksgiving table or just a treat.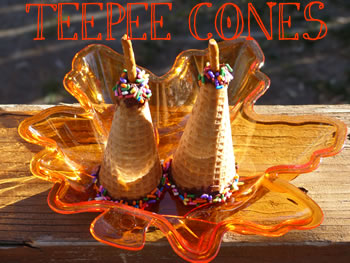 You will need a few items to get started –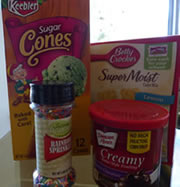 Here are the steps:
*Mix the cake mix according to package
*Fill each ice cream cone half way up and bake
*Once the cupcake cones are done let them cool
*Snip the tip of the cone off
*Dip the bottom of the cone and top in frosting
*Dip in sprinkles
*Finish by placing a pretzel stick coming out the top
That's all there is to these cute little teepee ice cream cone cupcakes. Kids and adults love these.
Have fun making these simple treats for Thanksgiving!