Here's a fun Halloween party idea that can be used for a kid's party. They way we did these can be a little messy but who doesn't want to get a little messy making something so cool?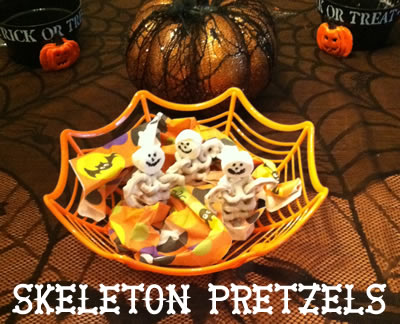 Here are the supplies you will need for this one:
Marshmallows: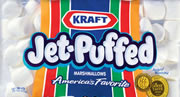 Lollipop Sticks: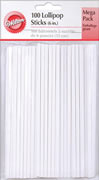 Flipz Pretzels: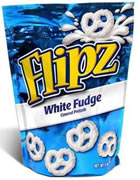 Icing: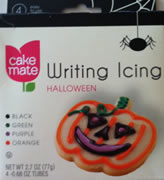 Now comes the messy and fun part.
– Take a half a marshmallow and roll the lollipop stick with the marshmallow.
– Next place 3 pretzels on the stick and hold until set.
– Take the other half of the marshmallow and stick it on top of the stick to make the head and decorate with your icing to make a cute skeleton face.
– To make the arms carefully break a pretzel in half and then hang over the side of the top pretzel.
There you have it….easy, messy and fun Halloween party idea for you and the kids!